So i thought it would be cool to see what the fashion and beauty lords (Cosmopolitan) were saying was 'in' this Spring/Summer. I'm not one to typically follow these trends, no not in a 'hipster' kinda way, more just of an 'i know what suits me and what doesn't' kinda way. But, i'll look through what is 'in' this and next season and see if there's anything i can try! As there are 60 different looks, i think i'll just comment on the 10 things which interest me.
So, #1 Shiatzy Chen
Basically applying glitter under the eyelids. Honestly, i think this just looks a bit naff – even on the model. Maybe a bit of glitter under a cat-flick eyeliner look, but definitely not beneath my waterline.
#2 Missoni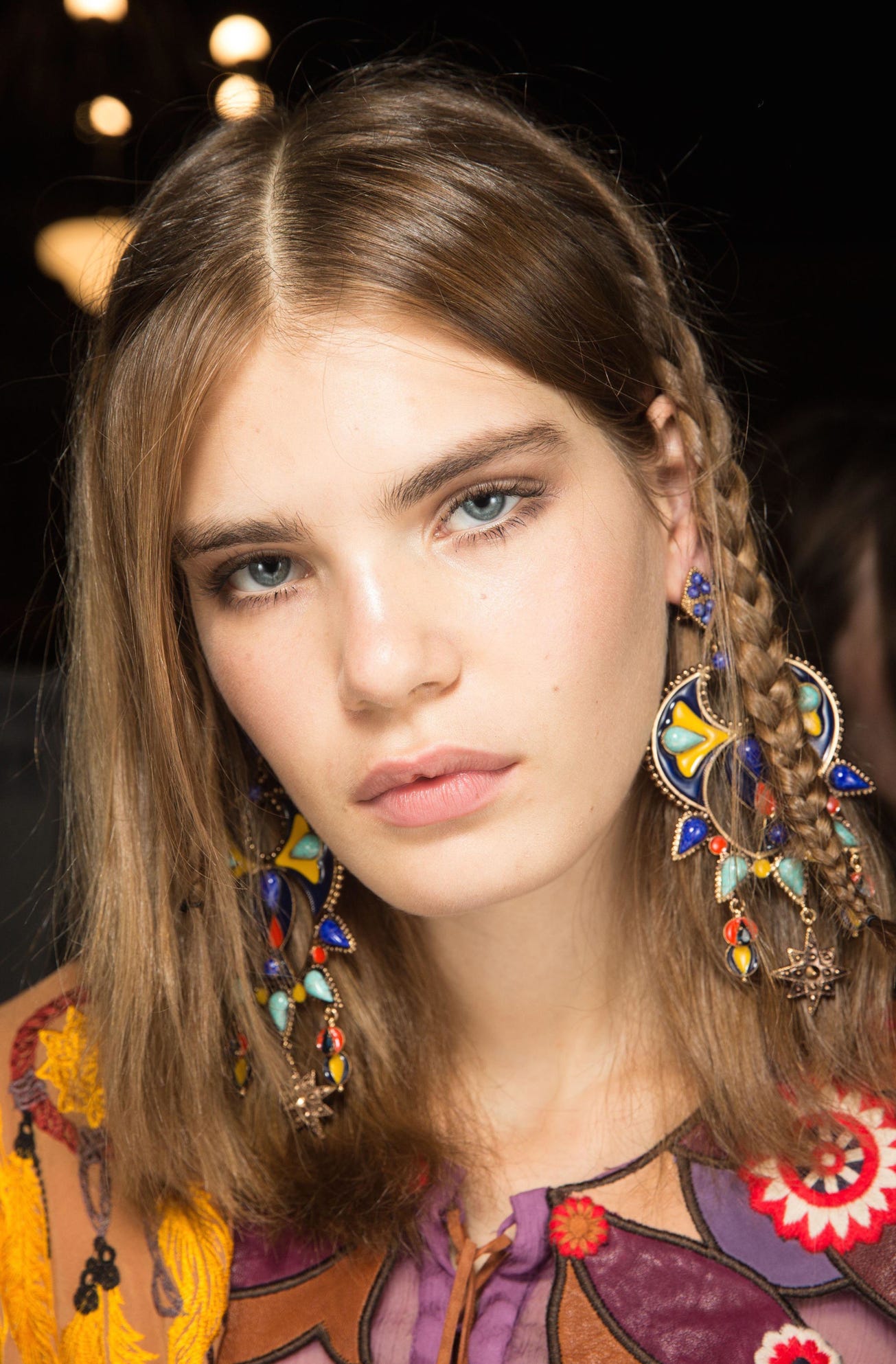 Have to say i actually really like this idea, i did it a while ago, may do it again this Summer! Cute way to add interest to your hair! I'd only really do little braids though, not really as big as this model has them.
#3 Fendi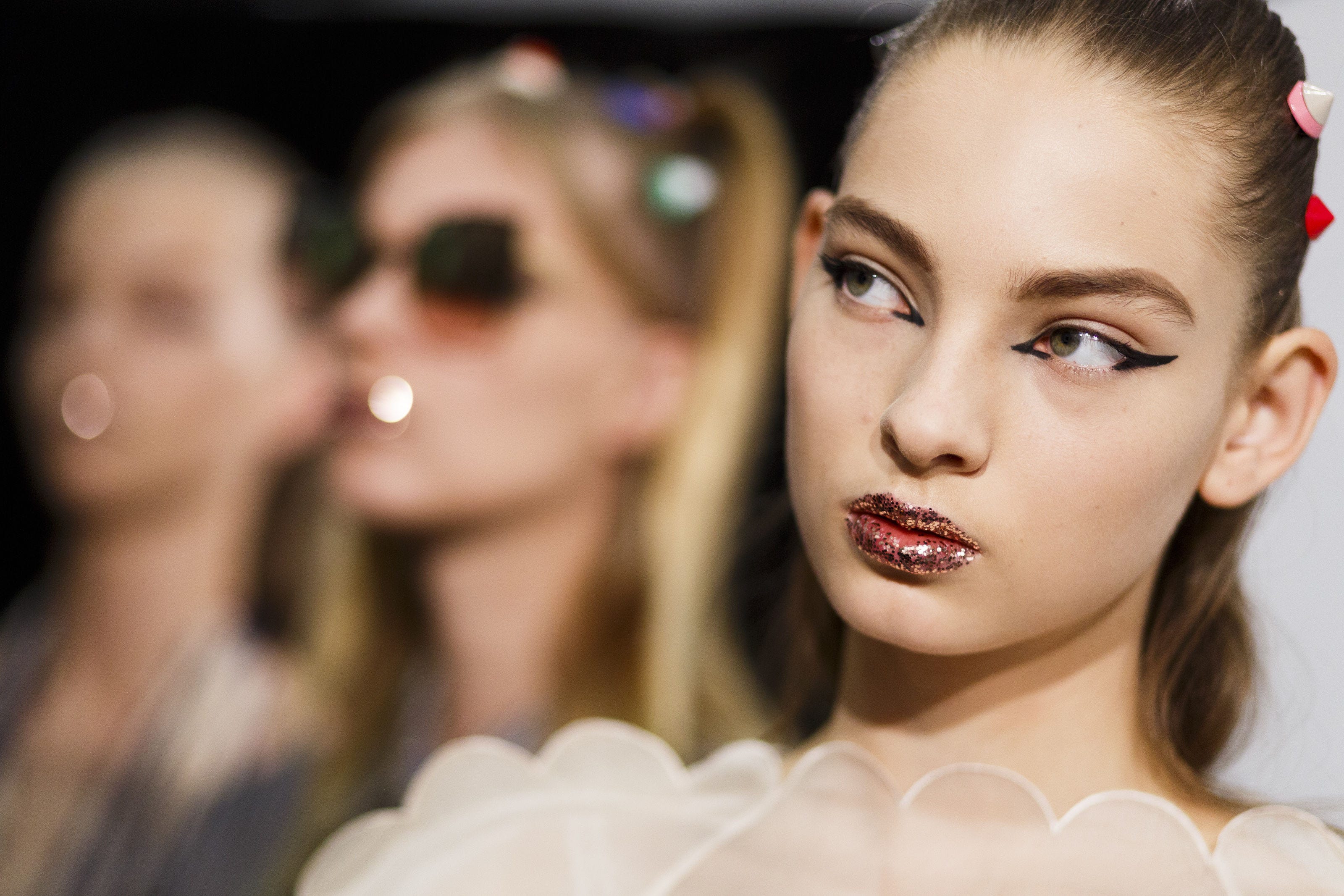 Glitter lips?!?! Nooooo. How uncomfortable?!
#4 Blurmarine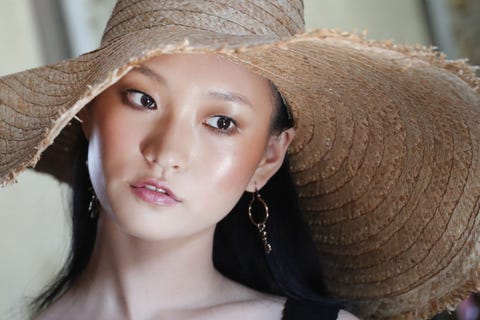 Basically, lots of glow! All for this, especially for Summer/Spring time. Have to say i much prefer glow to glitter highlighters.
#5 DKNY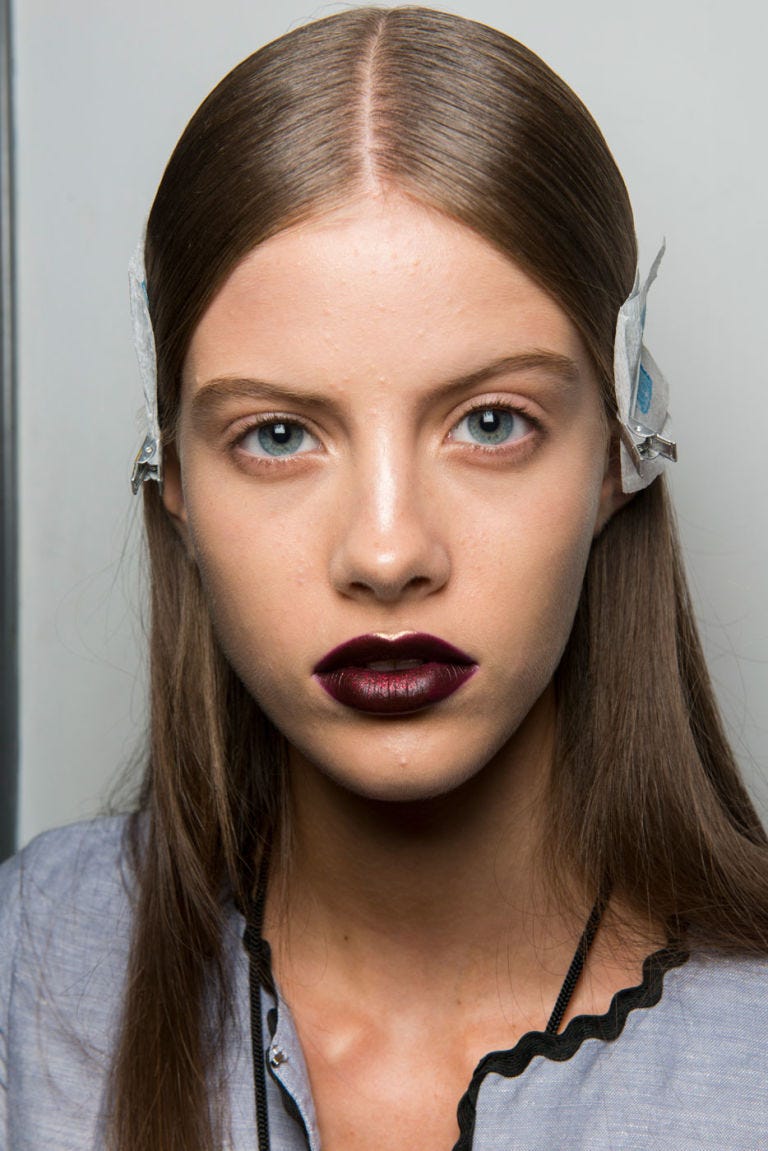 This is basically just having dark lips during the warm months. Not sure about this one, bit much for the brighter days, no? Maybe more of a night time look?
#6 Giambattista Valli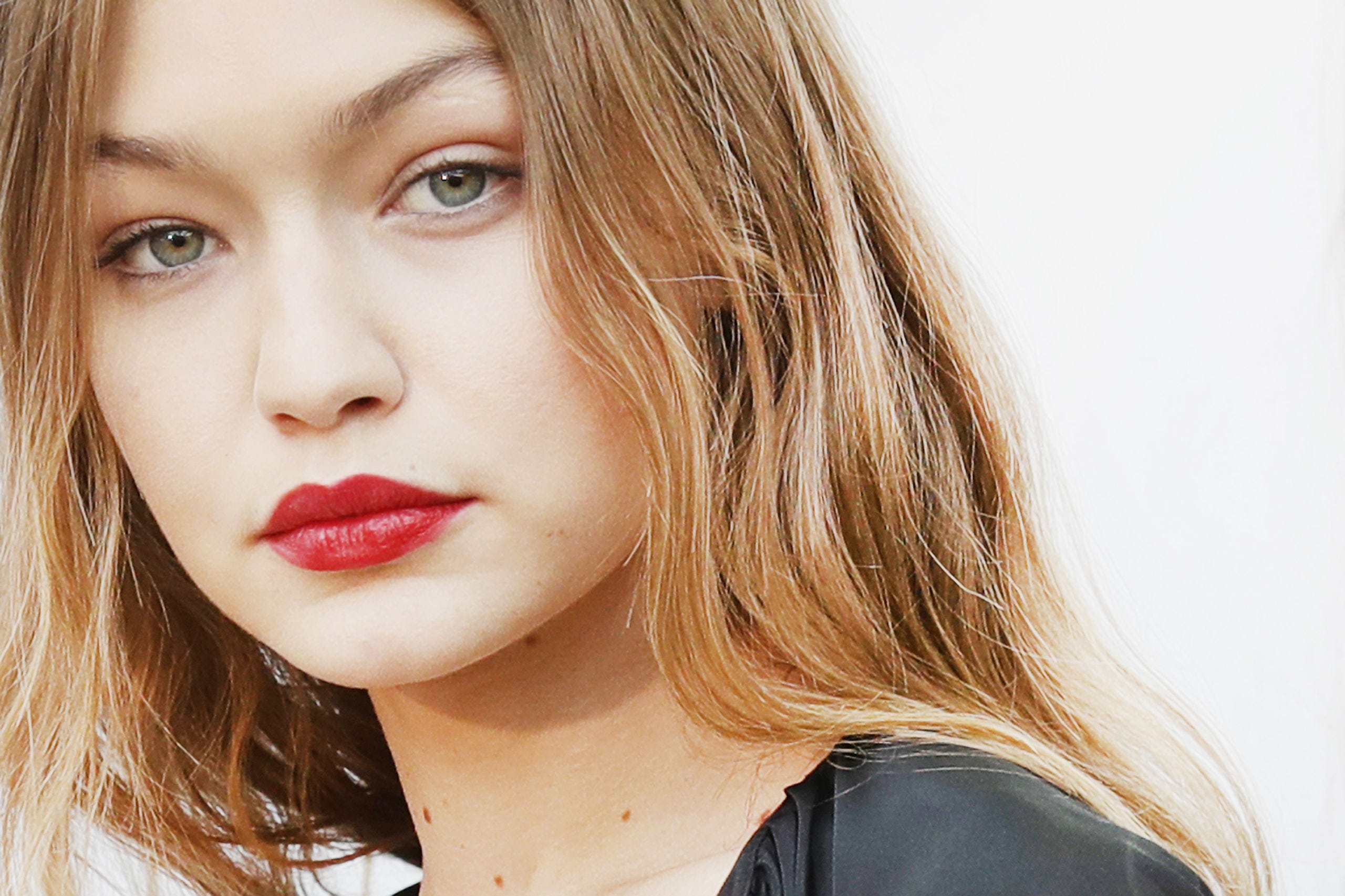 Basically, clean-cut red lip with minimal makeup. Have to say i quite like the look of this. Perhaps shall try this with a cherry red lip and copper shadow.
#7 Elie Saab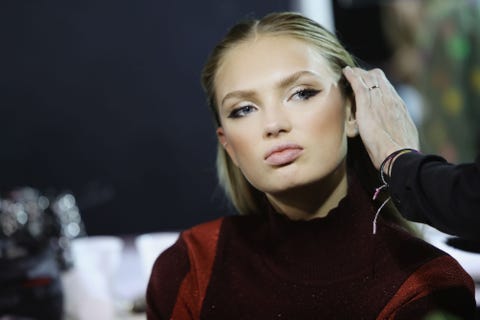 I loooove this look! Basically, outer third of the eye lined with a bit of a cat flick. Will deffo be trying this.
#8 Givenchy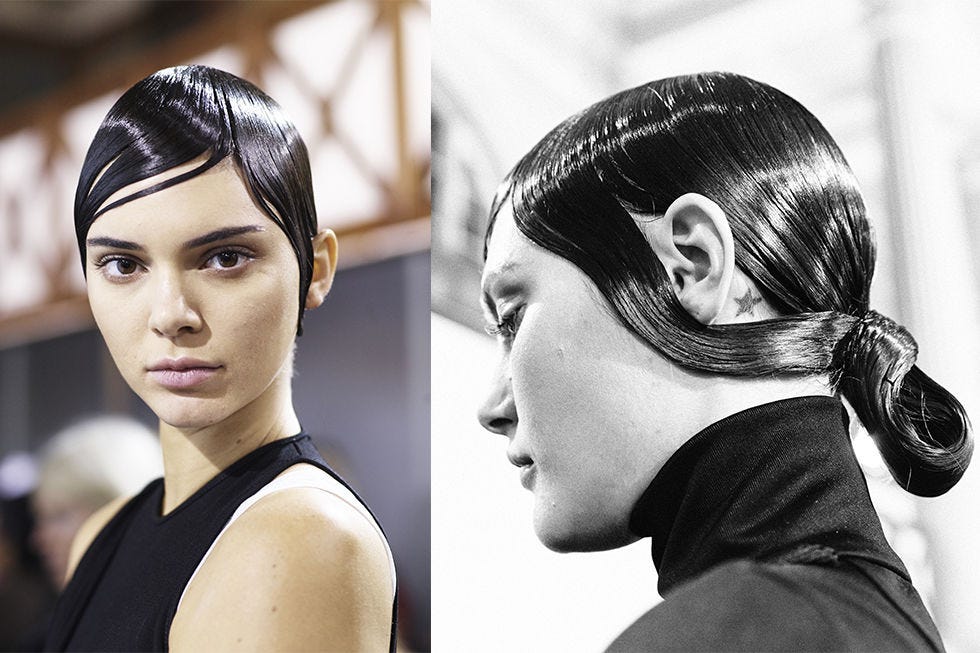 Going to do a big 'HM' here. Don't get this at all, looks a litttttle bit ridiculous, no?
#9 Luisa Beccaria 
 Really like this minimalist look with just a swipe of shimmer on the lids. Will give this a go. I imagine with this i would do big lashes.
#10 Moncler Gamme Rouge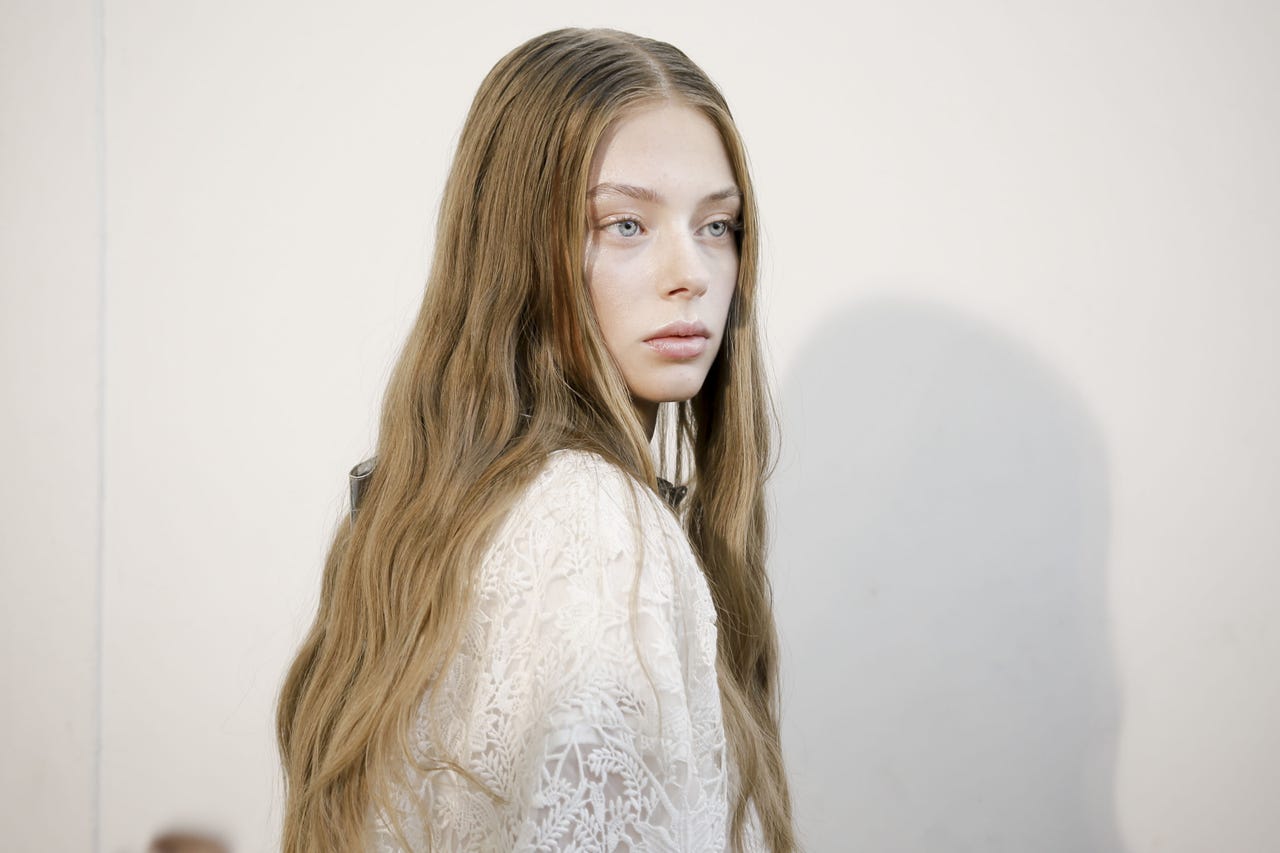 I like the concept of this glossy minimalist look, but not she looks a bit dead? Maybe with a bit of a pinky lip or something?
So those were 10 of the 60 looks found in Cosmo's Spring/Summer 2017 hair and makeup trends. Maybe i'll do another post of the way i tried out some of these looks! Hope you enjoyed reading this one, are there any looks that you like the look of?
Steph x